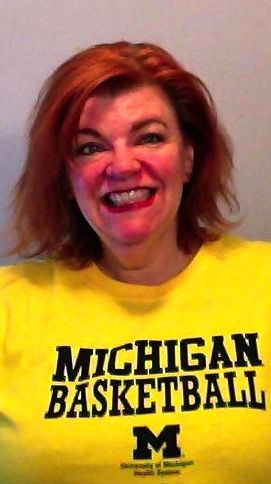 For the last few years, James and I have followed the Michigan Women's Basketball Team.
We attend most of home games.
Love seeing the athletes in action.
Enjoy being at the games.
When the senior game comes around each year, you would think the women graduating were my personal friends or daughters.
I have such a sense of pride about their accomplishments.
Can tell you a lot about how they played ball for the last few years.
And even get a little teary-eyed.
The new assistant coach, Megan Duffy, just called me.
She wanted to say hello and introduce herself.
Shared she had been with the team for just a few months.
And then Megan amazed me…
She started talking about me.
Told me she had looked me up in social media.
And even knew I did leadership stuff and other things.
Megan called to remind me to buy our season tickets.
So unlike the automated or call center outreach that follows a script.
Megan made me feel part of the team's family - and interesting to her.
I'm already a huge fan of Michigan Women's Basketball – now I'm a fan of Megan Duffy too.
Can't wait to see how the team looks this year!
How do you make your members feel special and part of your association family?