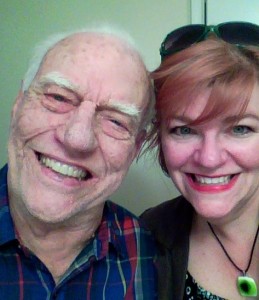 I am a daddy's girl. I have been all my life.
Two days ago, on Wednesday, my dad passed around 10 PM. I was with him for the last 31 hours of his life.
During those 31 hours, my dad taught me three big lessons about life – even though it looked like he was just lying on the bed with his mind ravaged by Alzheimer's.
Here is what I learned:
1. We have an unlimited potential to bring joy to others.
Dad had lived at a Sunrise Senior Community for most of the last two years.
I felt like I was sitting with a VIP as staff person after person came to my dad's room to say goodbye to him.
(A few even came in on their day off to make sure they could see him one last time.)
With teary eyes they would share funny stories about their interactions with Dad.
Some may think a person with advanced Alzheimer's has little to offer the world – my dad was a life-toucher in spite of it.
There are no limits for our ability to impact others.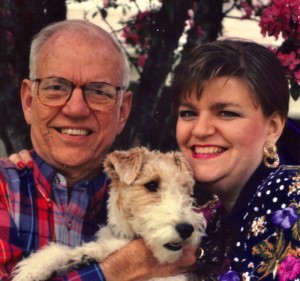 2. Taking care of you helps you take care of others.
As many of you know, over the last two years, I've lost about 80 pounds.
My trainer Mollie helped me do it by building my muscles.
Around the start of this year, I graduated to really big weights.
Last week I was doing squats with 175 pounds on my back.
I love being stronger and healthier.
There have been many personal benefits.
Never realized how important my strength would be to anyone else.
At 5 AM on Wednesday, Dad had a little panic attack.
He threw himself basically off the bed.
Luckily I was sitting next to him at the time.
I jumped to my feet and caught him before slamming into the floor.
I was able to lift him back to his bed safely and get him comfortable again.
A year ago, I would not have been able to do that.
 You never know when your better self will become important to others.
My dad's mind was ravaged- death was knocking on the door.
And still, my dad's love came through crystal clear for me.
I spent those 31 hours awake at Dad's side.
Watching over him.
Talking with him.
Loving him.
Much of that time it was just the two of us in the room.
By 6 PM Wednesday, I was once again on my own with Dad.
The hospice nurse had just left.
She told me it could be a few hours or maybe even a day still.
People go when they are ready.
 One of the Sunrise med techs who gave Dad his medicine brainstormed with me what Dad might be holding out for.
Was there someone he needed to see?
Something that needed to be done?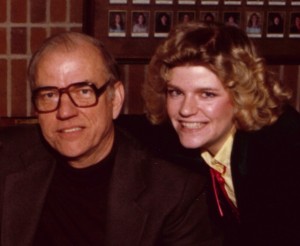 I contacted my friend Tim who is a Methodist minister (and very cool guy) to see if he had time to chat with Dad.
He called us back around 8 PM.
Tim talked with my dad about the rich life he'd had and how Dad was going someplace wonderful.
Tim then talked about pain in those left behind and the release through the grieving process.
He told Dad he would help me with it – and I saw Dad respond.
By the time I hung up with Tim, Dad's breathing had shifted in pattern – a step closer to death.
I realized Dad was worried about me and knowing Tim would be there made a difference.
So I chatted with Dad about Tim and his family.
How excited we were they were moving back to Ann Arbor.
 At 9:45 PM, Dad had his next round of medicine.
The med tech told me he could still last for hours.
I wanted to help him out of this pain.
If Dad loved me enough, in spite of his ravaged brain, to hear relief in Tim's words, I needed to love him enough to make it easier for him to not cause me pain.
Around 10 PM, I stood and told him I loved him
Gave him a kiss and let him know I was going to the dining room to get something to eat.
I would be back in 10 minutes or so.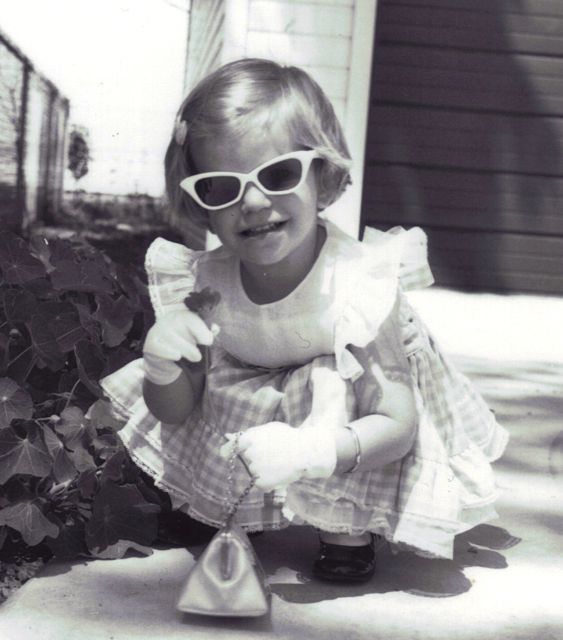 Walking away was the hardest thing this daddy's girl has ever done.
By the time I reached the dining room, he was gone.
Nothing can get in the way of determined love.
Never did I expect those last hours with Dad to be such a learning experience – I should have known better.
I love you Dad.