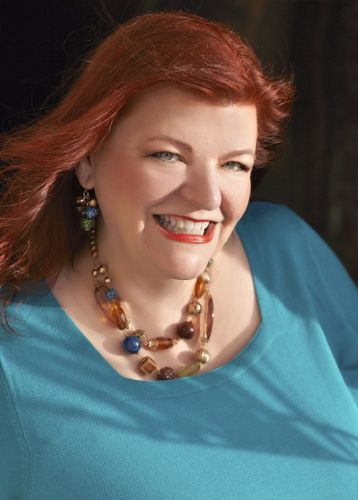 When I first got into professional speaking and consulting, there was a running joke about leadership consultants who could not lead their way out of a paper bag.

Although new to this part of my career, I already had two decades of serving on boards and such under my belt. I was able to consult with integrity as I definitely walked my talk.

The last twenty years have been a fabulous time working with associations and their leaders. Helping them get more members involved. Doing my part to make a difference in the world with my work.

Along the path I continued to further my education with an MBA in Leadership. I stretched my personal leadership skills serving a variety of organizations. And I continued to study a wide spectrum of topics so I could spin them together for Cynthia-style leadership.

For the last few years, I've been monitoring a collection of variables with potential for great impact on the association world. A perfect storm if you will.

The stars have finally aligned and the variables have begun to fire up. A wild ride is on the way for associations who were not paying attention to the signs or more importantly taking action. Unfortunately, from what I've seen, the wild ride will be hitting many.

As someone who was trained to lead before she could walk, I am hearing the higher call on the whisper of change.
It's time for me to step out of my very comfortable and delicious space of simply working with chapter leaders. I need to focus my creative energy on some innovative work to help the associations I love so much.

As a leader watching the horizon with great care, the time is now for me to do some major shifting in my business.

To free up capacity, I am no longer going to write articles and books to help chapter leaders get more people involved. I've been doing it for more than 20 years. Have seven books on it and hundreds of articles.

The truth is, it's super easy to get people involved and transformed into happy active members.

The challenge is not a lack of skill know-how being accessible to leaders. It runs much deeper. And is part of the impending great challenge about to hit a ton of associations.

I'll pull together some of the most powerful articles and list them on my site. I'll still speak at leadership conferences if there's availability and budget. And of course, continue to do interesting consulting projects.
I'm pouring the rest of my creative energy into three main areas currently - with a fourth in the wings depending how variables continue to roll out.
The first is a new weekly email called "Wake Up Wednesdays!"
It's going to stretch the minds of association executives and leaders.

Sharing the writing on the wall I've been seeing for a while.

Challenge associations to take action - now.
This is a brand new list you'll need to sign up for if you want to get the Wednesday morning emails.
If you've been getting the chapter leader emails, you'll still need to sign up for this list.

I'm not going to be sending the Wake Up Wednesday information to the chapter leaders list.
Click here to subscribe to Wake Up Wednesdays!
The second area of focus is my Future-Bending Adventures.
Strategic planning isn't working to secure the future - or it's not working fast enough.

I keep seeing more of the same year after year.

Sometimes with a splash of technology to feel hip.
It is time to be disruptive. To find new ground. To explore and play.
A diversity of voices need to be involved.

A fresh energy.

A willingness to go on a future-bending adventure with me!
Finally, my programs focused on joy as a shortcut to success.
All the change hitting us can leave people feeling overwhelmed and lost.

Investing in personal joy is a way to be more grounded - and delighted with your day.

It helps balance the overhaul that's becoming our norm and supports people tapping into a more powerful space for them.
I'm hosting my joy work at http://cynthiadamour.com
I'm blogging Monday through Friday to share my own joy experiences.

(I was surprised when I first started over a year ago to learn how many thought joy was only allowed for special events.)
I'll be running online programs to help leaders build a joy practice as a shortcut for success. Participants will be pleasantly surprised at the power of a joy practice!

The next few years are going to be fascinating for associations and their members.
I'm optimistic for the potential impact this new work can have on the world.


The future is now and it needs more Cynthia-style kind of action!
If you want to keep up with what I'm doing, make sure you sign up for Wake Up Wednesdays!

We start the next chapter together on Wednesday, January 11th!

Latest Posts from
Cynthia D'Amour