Changing Times Will Test Your Relevance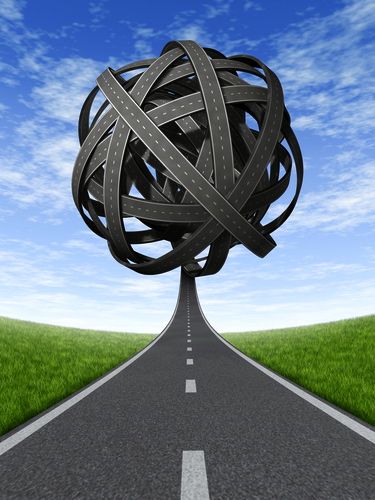 When conditions are stable, being a solid association is easier.
You look to data as your guide.

Doing things the way you've always done it keeps things moving along.

It's a fairly comfortable space to be in.
We haven't lived in stable times for several years - especially now.
The recent election has launched massive emotions.

Many feel scared, angry, confused and unsure of their future.

The president-elect appears to be setting up for significant changes.
Such unstable conditions demand your association try new things to stay relevant to members.
How you've always done things has to stop being your guiding rule.

Dramatic change like what we are experiencing demands response and action.

How will it impact your members and what are you doing?
Don't worry about looking for the silver bullet that's going to fix everything.
You don't have time to wait for you to find it.

Your members need attention now.

What is something you can do to show your members you understand what's going on and you are there for them?
For example, I just launched a Powerful Woman Program to help women embrace their natural power.
Many women feel less confident since the election and are scared.

Tapping into their feminine power will personally help them and help heal what's going on.

We'll be working on skills and building a supportive community of women who raise each other up.
Is being this responsive taking advantage of members - like gas gouging?
It depends upon how you do it.

I've been passionate about helping women be more powerful for the bulk of my life

.
We don't have anything budgeted for big discounts and/or new programs.
You don't have to discount anything.

You need to be there for your members in meaningful ways.

Support and caring doesn't have to be expensive.
That kind of responsiveness will take extra effort - it's easier to keep doing things the way we've done them.
You do NOT need to redesign your entire association.

You DO need to be there for your members in concrete ways when change is this intense.

Whether the changes are viewed as positive or negative doesn't matter - it's change that needs to be supported.
What can you do for your members to bring support in this time of unstable conditions?
Educate them on what's happening relevant to their profession and industry - or to those your mission serves.

Explore as a community how members might be impacted.

Bring members together to feel supported.
What can you add to your mix in the next three months to show your members you are there for them - in other words, still relevant?
If you are or know a woman who would benefit from feeling more powerful, please check out my Powerful Woman Program at http://cynthiadamour.com/pwp/intro/
Latest Posts from
Cynthia D'Amour