Engaged to Make a Difference:
Lauren and Brad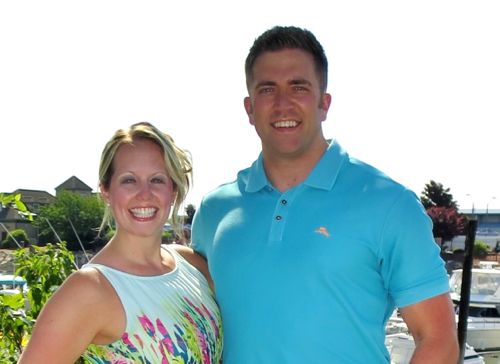 People want to be engaged in something bigger than themselves.

It's true for members of your association.

And people in general.

(It's the focus of my soon-to-be released book,

Leading Miracles

too!)
Lauren is a member of my association world.
She's engaged to a super nice guy named Brad.

They are adorable together

Lauren's been sharing the journey of their engagement on Facebook.
Lauren wrote a post about her wedding that is a great example of what I've been talking about.
The post is titled, "8 Ways Our Wedding Gives Back"

Lauren and Brad want to stay focused on what's important in their wedding experience.

They define love as giving.
Lauren and Brad identified eight ways they are incorporating the spirit of generosity and kindness into their big day.
Their approach covers everything from recycling wine corks and various parts of the wedding experience to having a charity on their gift registry.

Reviewing their plans is awe-inspiring.

And even brought a tear or two to my eyes.
You can't help but pick up on Lauren and Brad's:
Passion

Caring

And excitement to make such a difference!
If Lauren and Brad can do this much good work as part of their wedding experience - one BIG day - what is your association doing in it's year-after-year existence?
Your members want some of what Lauren and Brad are creating.

The opportunity to be part of something amazing  - and make a difference.

It's time for your association to start leading miracles!
Lauren and Brad, thank you for sharing your journey with us - you have touched more lives than you will ever know.
Latest Posts from
Cynthia D'Amour