Find Your Mr./Ms. Right Reading the Waves of Change for Your Association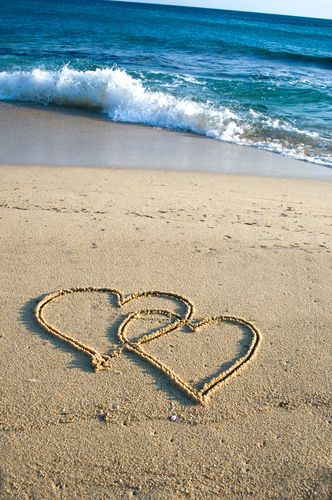 You get disruptions are happening and a future-focus is a must for your association.
To secure the future, you need a team of people regularly reading the waves of change for your association.
The Challenge: Some of your leaders and staff aren't thrilled with learning this new skill set - even though it has the potential to make them superstars for helping to guide your association to a brilliant future.

What's an association leader to do?
You can't force them to learn this critical skill set - so let's reframe it!
Not thrilled with the idea of having to learn how to read the waves of change to help your association?
Consider this...

The SAME skills you'll use to read the waves of change can help you achieve almost any dream you may have.
Looking for (or want to keep) your Mr./Ms. Right?
I've got you covered.
Wish you made more money or got promoted?
Can give you a heads up.
Want to get rid of the same ten or twenty pounds you've had for a while?
No problem.
It's bizarrely true.
Learning to read the waves of change can impact your life many powerful and delightful ways.
It was a carefully guarded secret only the elite were aware of - until today.
This week, I'm going to focus on how this set of amazing skills can help you find and keep your Mr./Ms. Right - as well as make an important difference for your association!
7 Ways Reading the Waves of Change Will Help You Find (and Keep) Your Mr./Ms. Right!
#1: You notice more nuances.
As you grow your wave reading skills, you'll discover how throw away comments can open doors to great potential. You'll pick up on the little things you might have missed in the past.
As a result, you become a better listener - which everyone adores in a lover.
#2: You appear more confident.
Whether you are a man or woman, confidence can make you appear more attractive. When you get good at reading the waves of change, your confidence blooms. You know no matter what comes your way, you'll be able to figure out what to do with it.
You become a magnet for your Mr./Ms. Right!

#3: You are a more irresistible conversationalist.
Whether a first date or 10 years of being together, delightful conversation can make the experience more enjoyable - and lead to more fun later. Reading the waves of change can unleash a sense of curiosity or joy of learning about others.
You no longer ask questions to pass the time. You truly want to know what people think and why - which makes you so, so hot!
#4: You are more flexible.
You will become more open to new experiences as you embrace reading the waves of change. This flexibility and willingness to try new things can help keep your relationship fresher on many fronts!
#5: You are more patient with process.
You've learned how to explore the impact of impact of impact as a wave reader. As a result, you know there are many layers to explore and enjoy the process in love.
Your Mr./Ms. Right will be delighted with your quest to know them better.

#6: You will discover your Mr./Ms. Right's individual language of love.
Your awareness of impact heightens your awareness of your partner. You realize certain things and actions make your Mr./Ms. Right feel more loved.

You use this information to help your partner realize how important they are to you.

#7: You are a master of creating the love space
The more you create a safe space for your Mr./Ms. Right to feel comfortable being themselves, the more amazing it feels. The fairy tales say love is unconditional. You, as a trained wave reader, can be more open to accepting to people as they are because you know the good stuff happens in the impact of impact of impact.
Allowing people to be who they want to be is a total turn-on!
Now you may be thinking what the heck?
These posts are supposed to be about a future-focused approach to leadership - not sexy love strategies!
And I say why not use what you learn to make you happy in ALL areas of your life?
Our world is so interconnected, this crossover of skills has always existed. We just didn't necessarily recognize and/or apply it.
Learning to read the waves of change can help you achieve whatever you want in life including love, money - and even losing some extra weight!
This week was love. Next week is money and power.
Learning to read the waves of change can make your life much more delicious - and is easy to do!
To prove my point, I've created a virtual intro to reading the waves of change program.
It uses super accelerated teaching strategies.

Makes the basics totally easy.

Only takes 30 minutes.
And is FREE! I'm running some Beta classes to test my theories.
I'll teach you what you need to know to get started as an association superstar AND a red-hot love machine in exchange for your feedback on the class.
Feedback should take two to three minutes to do.

Classes are April 12th, April 26th, May 17th or May 31st.


(Please register for just one - they are all the same class.)
Reserve your seat now. Space is limited.

You are not alone in figuring this all out. We will face the future together.
- Cynthia
If you want these posts sent to your inbox on Wednesday mornings, sign up for Wake Up Wednesdays!
Latest Posts from
Cynthia D'Amour