Thriving in the Future is a Team Sport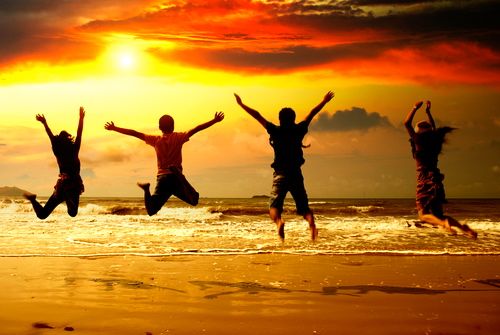 Traditionally in many associations, thinking about the future and doing strategic planning is an elitist space.

Few are allowed to participate. The CEO (and possibly the chair) are the visionaries at the table. The facilitator is brilliant. The board is committed. Together they determine your association's future.

The rest of your association members and staff are supposed to implement that which was determined.

Members are the receivers of the brilliant strategic outputs. Ideally, members will excitedly embrace whatever was decided for them.

Unfortunately, that's not reality.
Especially when the association wants to go in a new direction. It takes a ton of promotions and support time to get members at large on board.

With disruptions everywhere and the waves of change picking up speed, you don't have the luxury of time to spend a year selling a new concept.

It's time to get out of the small room sessions and get more people involved in exploring the future of your association.
Thriving in the future is a team sport.

10 Reasons to Approach Thriving in the Future as a Team Sport.

1. People support what they help create.
Giving people the opportunity to get involved with reading the waves of change and having adventures with the future makes them more invested in the outcome.
They want to your association to be successful and are more likely willing to step up to help.

2. The future of your association is explained faster.

When you have more people involved in exploring the future, you have more people who understand what's going on and can help spread the word.

You'll be able to move your association faster when you need to jump to a new concept - whether an opportunity or a defense position.

3. Your association is less vulnerable.

When you have only one person as the visionary in your association, a new job, new career, new location, retirement or sadly even death – can cause a pause or complete stoppage in future-focused efforts for your association.
Getting a new person up to speed can take time.
With a team involved, risk of being blindsided during the transition time is reduced.


4. More people bring more perspectives - and fewer holes in your concepts.

Using a diverse team of staff and members to regularly read the waves of change, creates a richer, more in-depth analysis.

People with diverse points of view and experiences will notice different things - helping you catch potential challenges and new opportunities faster and with more ease.


5. Learning to read the waves of change is an amazing benefit for members.

We are all impacted by the disruptions going on in the world. They will be hitting us in our jobs, our family, our communities and more.
Learning how to read the waves of change gives people the possibility to shift from being reactive to feeling more proactive and empowered.

Learning and practicing on behalf of your association is a powerful skill for people. They'll be in a better position to secure a brighter place in this future.

6. You will change lives as you help your association.

Most of us never learned how to read the waves of change in school. Thinking about being a strategic person is a foreign concept. Some will believe they are no good at it - before they even try.

The fun thing is anyone can learn to read the waves of change.
You don't have to be a guru or an MBA to do it. With a little training, anyone can do some simple strategic analysis. It's truly easy once you learn how to do it.

Building competence in reading the waves of change, will help people see themselves in new light as well.
The spill-over confidence can be life-changing.

Extra benefit: When people are growing personally, the idea of changing things up in your association also makes sense. You'll have a stronger team of advocates.


7. You don't have to worry about being perfect and always right in a team.

There's no need for performance anxiety in reading the waves of change when you do it with a team. Coming together, you have each others' backs. If one person doesn't see something, someone else will.

Team analysis is more powerful than if you work individually.

8. Reading the waves of change as a team can be a lot of fun!

A monthly wave reading group can become a place to fuel your imagination and creativity. To bounce off the ideas of others. To learn how others come up with ideas. And, of course, it's part social too.

It's okay to have fun and enjoy the process.
It helps to relax your team, to open your minds to even brighter ideas - and still deliver a quality analysis.
Being serious does not make you any smarter or more creative.

9. Working as a team will help lower the potential fear and freeze response.

Let's be real... The potential impacts of some of the disruptions coming at us are going to launch us into a very different world. Lives will change in unexpected ways.

Helping your staff and members grow their skills now and together, will give them the support of a community that's not afraid of talking about different potential futures.
They'll be trained creators who can help each other see ahead. 
Rather than be frozen in fear because they can't imagine what might happen, together they can take on the future and find the opportunities.

10. You can still be THE visionary leader in your association.

The difference is with a team regularly engaged in imagining the future of your association, your vision can become even more powerful.

Your team of wave readers is like an insurance policy for you and your association.
They are monitoring the future with you.

They may see things you don't.

Can give you early warnings.

Will build enthusiasm and community for your association.
You'll be better able to face what ever comes your way.

Sure you'll still keep your eye on the future as well. You may need to get comfortable having the wave reading team on your "turf" of the future.

When it's all said and done, people still want a leader.
Thriving in the future is a team sport – and every amazing team has a visionary leader at the helm.

More good stuff coming with future Wake Up Wednesdays.

Yours in Riding the Waves of Change Together!

- Cynthia
If you want these posts sent to your inbox on Wednesday mornings, sign up for Wake Up Wednesdays!


Latest Posts from
Cynthia D'Amour