What Does Paying National Dues Do for Me?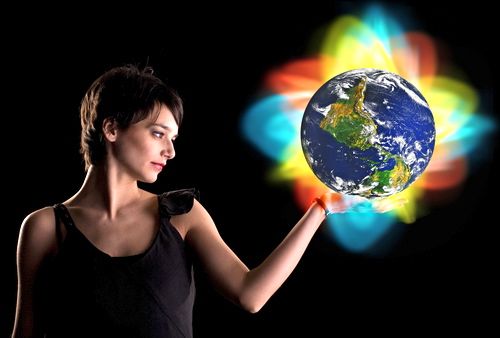 (I've written this post using the term the national association. If your association has chapters, the challenge applies to you - even if you are an international, regional or state organization.)

We are often eager to figure out the next configuration and model for chapters to boost success.
Before you revamp chapters, you need to take a closer look at your national organization…

What are individual members getting for their national dues?

Prior to the Internet, the national association played an important role for members.

It helped bring people and information from across the country and around the world together.
In the snail-mail world, communications were slow and limited.
As a result of communication challenges, the national office served as the voice of members.

Members didn't have speedy access to information.

They didn't have a way to always know what was going on in their world.
The monthly journal was a lifeline to information relevant to members.
Regular newspapers didn't cover membership issues.

It took tremendous effort for individuals to stay on top of advancements in their field and/or profession.
Annual meetings and conventions were one of the few ways members could easily find each other and build a network beyond their local community.
It was hard to identify who was part of your tribe in an analog world.

The library and directories only helped so much.
National meetings were also one of the few ways members got access to major thought leaders beyond reading their books or perhaps an occasional feature in the news.
Thought leaders were giants members were eager to see live.

Canned speeches were fine because no one could share them.

Members loved feeling like they had an inside scoop.
Meetings were also one of the few ways to get professional development.
Many subject matter experts didn't have books.

Attending an annual meeting was the only way members could to learn from them.
National associations allowed local groups to be affiliated so they could give their members access to all of the above benefits.
Affiliated groups aka chapters also got to use the brand created by the national office.

It gave chapters an instant package - a name, logo and mission.

It made the chapters sound official - similar to entrepreneurs 20 years ago renting mailboxes with real street names so no one knew they worked from home.
Traditionally, chapters have often been looked at major expenses - and for many associations, considered a challenge to work with.

What if chapters are actually your lifeline to your association's future existence?

Let's think about it...

Information is practically instantaneous, free and worldwide.
As a member, I can find information with ease on my own.

A few well-crafted Google alerts, newsgroups, subject matter expert Twitter feeds tell me the bulk of what I need to know.

Scholarly sites and searches keep me current on research.
It's easy to access famous thought leaders and their content.
Experts blog, tweet and give away free resources.

Seeing them in person in a room of hundreds or thousands is much less personal than the daily updates I get from them.
There are many options to learn from subject matter experts.
For-profit organizations host conferences face-to-face events that mimic or excel beyond traditional national association events - with registration often a fraction of the normal association prices.

Suppliers also jumped into the world of content marketing having the same speakers the association uses doing webinars (often for free) and speaking at their own events too.
It's easy to find others in my field, profession and with my interests.
Google, LinkedIn and Facebook bring the world to my fingertips.

I find my potential tribe with a simple search.

I don't need an intermediary to bring us together.
As we connect electronically, it's easy (and practically free) to get together virtually or in person.
Zoom, Skype and Google let us livestream virtual conversations.

Evite takes registration.

PayPal takes money.

Meetup helps connect us.

Wordpress makes websites easy.

Canva makes it easy and free to make nice looking promotion materials.

The list can go on and on.
Tell me again, why is a national membership worth paying the dues you are asking for?

Given all the above, what does national membership do for me as an individual - especially if there's not a strong local chapter in my area?

It may be time to reimagine the value proposition your national association offers members - and the role chapters play in your future.


If your association needs help imagining alternative possibilities, Cynthia's new Future Bending Adventures may be perfect for you.
Latest Posts from
Cynthia D'Amour